Chiropractic Care for Lasting Hand Pain Relief
September 19, 2023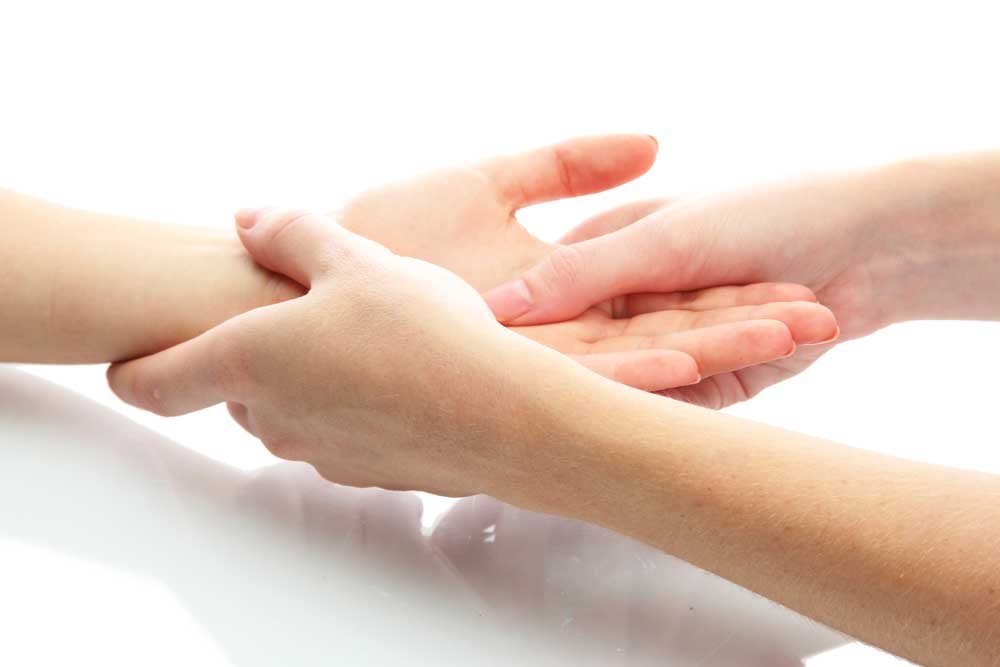 Proper hand function is generally a priority for most of us. Whether we regularly use a keyboard, throw a ball, clean the house, play an instrument, or anything in between, our hands need to support hundreds of movements to complete hundreds of tasks. 
When our hands become painful and everyday motion patterns become difficult, chiropractic care can be of value. Your chiropractor has several resources to find what's causing your hand pain and treat the injury. 
This article will tell you:
• The common reasons for hand pain
• How to help prevent hand pain
• The chiropractic solutions to end hand pain
• Safe ways to help hand injuries heal
We know you have a lifestyle dependent upon hand health, read on to learn how to help get it and keep it. 
Why Does My Hand Hurt?
Hand pain comes in many forms, and sometimes it's hard to pinpoint why it's occurring. You may have an injury in the wrist joint that's causing pressure on the hand tissues, or maybe some of your hand's muscles are injured and not pulling their weight. 
Common reasons for hand pain include:
• Improper keyboard setup
• Improper lifting techniques
• Arthritis
• Repetitive use
• Aging and wear and tear
• A wrist or forearm injury
• A sprain or strain
Whatever the reason, you likely want the pain to end quickly and safely. Working with a chiropractor, you'll get a full body exam, which is important because, in some cases, the injury causing your pain isn't in the exact location where your symptoms are showing up. 
This comprehensive approach allows the condition to be identified so the right treatment can be implemented. 
Chiropractors also use strengthening and stretching methods to get your hand's soft tissues strong and flexible so they can endure the pressure you put them under. This kind of care will help keep you protected and avoid re-injury. 
Tips to Keep Your Hands and Wrists Healthy
Whether you just started to notice hand discomfort, have had it for years, or would like to give yourself proactive care to help stave off hand pain, the tips provided below may be of benefit. 
Ensure your workstation is set up properly
A properly set up workstation is essential to your body's health and function.
Best practices for hand and wrist placement include:
• If your keyboard has feet, use the ones in the back so your keyboard is angled down toward you
• Your wrists and hands should be flat, not bent back and up
• Keep all items you use regularly nearby so you don't continuously strain your arms, wrists, and hands to get to them
Correct your posture as you work at a desk
You should always pay attention to your posture and correct it as needed, but especially while sitting for long periods and working on a computer. You may find yourself slumped or slouched, which can put undue pressure on your arms, wrists, and hands as you work. 
Rest and stretch the hands and wrists habitually 
Give your hands a rest and stretch them when they start to ache or show pain. 
• Gently rotate your wrists
• Pull your fingers back toward you as your arm is outstretched and your palm is in a high-five position
• Interlace your fingers and create a wave motion with your hands
• Tilt your fingers down and bend your wrists as you gently push the back of your hand
Engage in proper movement patterns
If you work out or play sports that require consistent use of the hands and wrists, be sure you use them properly. From racket sports to golf to weightlifting, you may be putting an unnatural amount of stress on your hands' soft tissues and wrist joints without realizing it until it's too late. 
Strengthen your hands
Most of us don't think much about hand strength, but it's a great way to help keep them protected through the multitude of activities we put them through. You can invest in hand exercising equipment or try simple motions that use the muscles of the hands, fingers, and wrists. 
All of these tips are habits to start now– even if you don't have hand pain. However, if you do have an injury that's causing hand or wrist discomfort, working with a chiropractor will ensure you get the chiropractic treatment strategy best for you and your needs using natural, non-invasive methods with little to no downtime. 
Chiropractic to End Hand Pain at Tangelo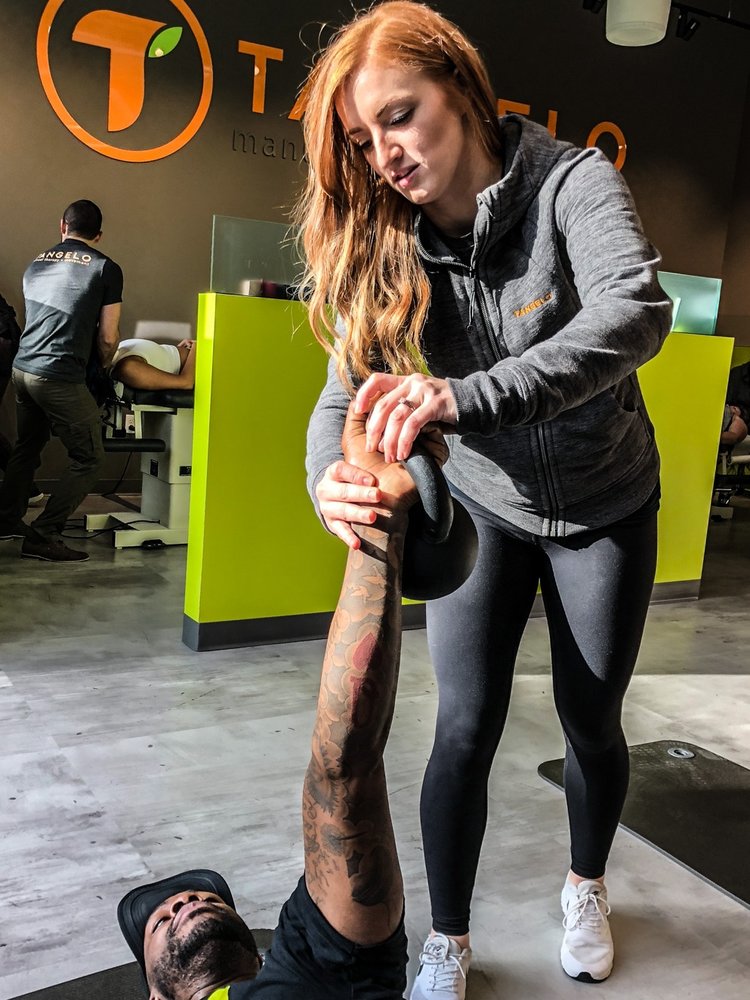 If hand pain is affecting your lifestyle, we encourage you to reach out to our knowledgeable chiropractic team. 
We understand that, in most cases, discontinuing the actions that cause your discomfort isn't an option. Let us help you get pain relief as we guide you on proper movement, lifting, posture, stretches, and more, so you can get strong, capable hands and wrists. 
Some of the chiropractic services we offer that can help alleviate hand pain include:
• Soft tissue therapies
• Exercises and stretches
• And others
These in-clinic chiropractic treatments may be combined with safe, effective at-home care that can relieve hand pain and contribute to the healing process.
Natural at-home hand pain solutions to try include:
• Rest the hand when pressure is causing you pain, stop doing activities that cause hand pain, and get plenty of sleep so your injury has time to heal and the body can restore
• Apply ice to acute hand or wrist injuries to keep swelling and inflammation down
• Apply heat to chronic pain after inflammation has subsided to reduce pressures on the tissues and contribute to relaxation
• Gently massage the hand, wrist, and forearm
Opening the medicine cabinet over and over again for the same pain is not sustainable. Let our chiropractic care get real, lasting, and proven results so you can get back to your active lifestyle. 
We're ready to get you better and stronger starting now; book today.