Community Health Spotlight in Portland & Seattle
October 05, 2021
We believe that core values don't just belong in a training manual or employee handbook, they belong on your walls for your customers and employees to clearly see, be reminded of, and even measured against. 
Core values should not be what the business stands for, it should be what each team member stands for as a person and a professional. 
Because, after all, a company is a collection of individuals working together and striving towards the same goal. And for us, it's to help people get out of pain quickly and back to a life free of limitations. 
Tangelo is not who we work for. Tangelo is who we are. 
WE
Put PEOPLE first 
Lead with YES
Radiate POSITIVITY
Live from GRATITUDE
Embrace CHANGE
Are COMMUNITY 
OWN it 
Are
COMMUNITY 
We believe that if you want to help your community, you first have to be a part of your community. Being on the sidelines is not an option for us at Tangelo. We are a company in motion, and we've always aspired to be active participants in the Seattle and Portland area. 
Lead with
YES
A relationship that is very special to us is the one we have with Orangetheory Fitness.
Since early 2017, we have been hosting specialized workshops and events ranging from:
• Regional Coaches Workshop
• Foam Rolling and Mobility 
• Rowing Workshop
• Running Workshop
• Shoulder, Low Back and Knee Injury Prevention Workshop
• Kinesiology/ Motion Taping Workshop 
Here is a quick look at our very first Mobility and Coaching Training Event hosted in January and February of 2017.

If you're curious, here is a list of the Orangetheory Fitness centers we've hosted fun and educational events within in the past. If you're interested in Orangetheory Fitness, and its model, we highly recommend any of these great locations. 
Orangetheory Fitness certainly has Tangelo citrus stamp of approval. 
Seattle Locations:
7317 35th Ave NE, Seattle, WA 98115 – Wedegewood / U-District
519 Broadway E #8, Seattle, WA 98102 – Capitol Hill 
4755 Fauntleroy Way SW #130, Seattle, WA 98116 – West Seattle 
2032 NW Market St, Seattle, WA 98107 – Ballard 
500 Mercer St, Seattle, WA 98109 –  Queen Anne 
2310 5th Ave #3, Seattle, WA 98121 – Belltown 
1325 N 45th St, Seattle, WA 98103 – Wallingford 
18336 Aurora Ave N #108, Shoreline, WA 98133 – Shoreline
19723 Hwy 99 suite l, Lynnwood, WA 98036 – Lynnwood 
Portland Locations: 
2195 NW Raleigh St, Portland, OR 97210 – Slabtown
3642 S River Pkwy, Portland, OR 97239 – Waterfront
888 SE 9th Ave #100, Portland, OR 97214 – Goat Blocks (FYI – this is Orangetheory 1,000 location)
3905 SW 117th Ave H, Beaverton, OR 97005 – Beaverton 
OWN
it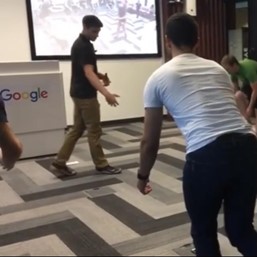 Like the decisions we make, we own our expertise. To be revered as an asset to your community, you have to be trusted that you will provide the solution to the problem. Your reputation depends on it. 
We love learning because increasing our body of knowledge (pun intended) helps us continue to improve so we can better serve the community we hold so dear. 
With that said, as much as we enjoy learning — we love sharing what we've learned even more. 
Prior to the pandemic, our expert team of Chiropractors and Rehab Specialists were out in the community nearly every week hosting workshops/ events and sharing all the latest advancements in rehabilitation and injury prevention. 
If we felt that we were an expert in a particular subject matter — nothing could stop us from sharing with our Seattle and Portland communities. 
We hosted everything from How to Prevent Injuries in the Workplace, Increase Mobility, Strength, and numerous others. 
Embrace
CHANGE 

Now, however, in the era Covid-19, we have been encouraged to separate and can't get together for a big educational event like we once did. At least not yet! (Don't lose hope! We will get through this… together).
That said, necessity breeds innovation and while we can't get together just yet, we have found a new way to share with you all that we've learned. 
From understanding the connection between stress and back pain to shin splints, shoulder pain, and everything in between –  you can find in-depth informative videos on our Tangelo Health Youtube Channel. 
We did this for YOU because nothing can stop us from being on your team. 
Put
People
First 
As our co-founder and CEO once said, you either become a culture by design or default. The choice is up to you. 
When we founded Tangelo in late 2010 (originally called Kinetic Sports Rehab), the culture was nothing more than the occasional happy hour and ping pong table in the back. It didn't have a definition and certainly wasn't clearly defined and lived on the walls of our clinics for all to see. 
But in early 2014, the strength of our culture was shaken to its core. If Tangelo was a book, the title of this chapter would be called 'Gut Punch'. It was a reminder that for nearly four years, we let our culture design itself, rather than us all taking an active role in designing and shaping it ourselves. 
Looking back, the pain we felt during that time was like a hand on a hot stove. Like that hand, if we didn't change our behavior fast, we were going to get burned. We quickly pulled our hand back, learned vital lessons, and are much better for it. 
Since then, we have been honored many times as the Top 10 Top Companies to Work for by Seattle Business Magazine and even Entrepreneur Magazine's Top Company Cultures. 
And we're just getting warmed up. 
Live from
GRATITUDE
Thank you for reading! We appreciate you so much. You are the reason why we live to serve.
 If you are a local gym, business, athletic group, or community organization, please feel free to reach out to us! 
Our Team is committed to serving the communities in Seattle and Portland and would love to collaborate with you along with your contact information.