Tangelo Fremont has moved to Green Lake: Here's Why!
March 28, 2023
Where it all started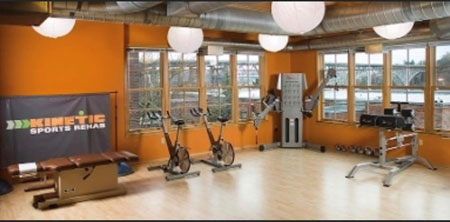 With a shoestring budget and a novel idea, Tangelo (then called Kinetic) opened its doors with a small team and big dreams.
Back in 2010, no one had heard of a "hybrid model" concept before. Physical medicine was fragmented.
If you needed chiropractic, you went to the chiropractor. If you needed physical therapy and manual therapy, you had to go see those respective providers.
Money aside, seeing multiple providers, possibly multiple times per week, located at different ends of town costs you something you could never get back – your time.
We believed that we had the model that not only helped you recover from injury fast but also gave you your time back.
Originally open and seeing patients only two days per week, Tangelo took off like a rocket and was serving patients full time within a few months. Seattle physical medicine would never be the same.
Opening a small clinic in Green Lake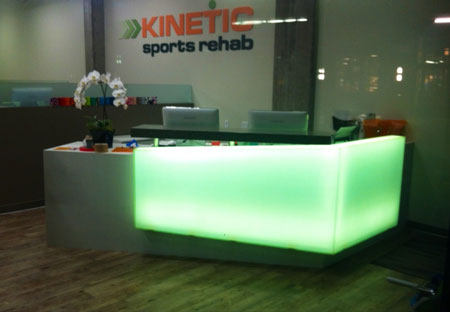 By 2013 we grew from a small but mighty team of 3 to a powerhouse of 13.
While we were able to expand and remodel our Fremont clinic – we needed more space to be able to serve and help more people.
It was by pure luck of knowing the right person that informed us that Seattle's renowned grocery store, PCC, would be opening up a new flagship store a block away from the lake located in what was to be named Green Lake Village.
As fast as you can say "opportunity of a lifetime," we reached out to the powers that be and submitted our business to be considered for this community.  We were so lucky to have our offer accepted, and we were set to open our doors on August 18, 2014.
The Merger
From 2014 to 2023, Tangelo experienced a lot of great changes, including opening up two new locations in two states at the same time as well as being honored as Washington Business Magazine Top 10 small businesses to work for three years in a row!
Not to mention multiple Seattle Met Top Doctors awards, as well as being featured in Entrepreneur Magazine.
Our Fremont and Green Lake locations were doing great, but by the spring of 2022, a decision needed to be made – our Fremont lease was coming to an end, and we needed to resign.
Seems like a no-brainer, right?

Well, while the Fremont location was very special (OG location, great view, etc.), it didn't offer the necessary amenities that our patients deserved, which included easy parking and accessibility.
Our patients deserve these world-class amenities to complement their world-class treatment.
Fortunately, there was a solution!
For about a year, the space right adjacent to our small  Green Lake clinic was vacant and just sitting there. It was a prime location that faced everyone walking out of PCC.
We immediately reached out to the property management group and submitted our bid to conjoin the two suites.
After some tough negotiations, the property management group recognized our loyalty and stability and offered the lease to us.
A few months later, construction began, and the Tangelo Green Lake clinic was going to get a fresh new look, complete with a combined team of Fremont and Green Lake and an even greater experience for our amazing patients.
A new chapter of the Tangelo story was about to be written.
On February 2, 2023, we opened our doors and renewed our vows to support the physical health of our beloved Seattle.
The Future of Tangelo Green Lake
Our mission is to continue to earn the trust of the Seattle community and be known as Seattle's premier chiropractic and rehabilitation solution.
However, our aim is to also be more holistic and give our community resources that complement their overall health and well-being.
That is why our state-of-the-art Green Lake clinic is built out for the future with technology and infrastructure that'll help Tangelo redefine the "hybrid model" all over again.
The future is bright, and we can't wait to share it with you.
If you live near the Green Lake area and need a proven solution to your physical pain – give our Green Lake location a call today! 206-522-6240