An Inside Look at Award-Winning Chiropractic Care in Seattle & Portland
July 18, 2023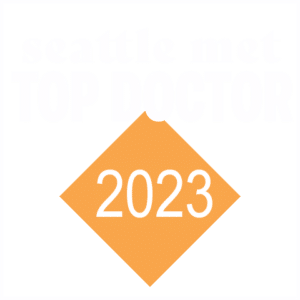 At Tangelo, we only offer our patients the best chiropractors, functional rehabilitation specialists, and coordinators so you feel confident in your experience with us. We know you have choices when it comes to your healthcare, and your commitment to our team has never gone unappreciated.
Our Seattle and Portland award-winning doctors, therapists, and staff work hard to provide a positive, constructive, and inclusive space where healing, recovery, and strengthening become realistic goals and opportunities for lifestyle improvement. 
We know that these awards sincerely reflect our team, and we are grateful 
that the best of the best want to work with Tangelo.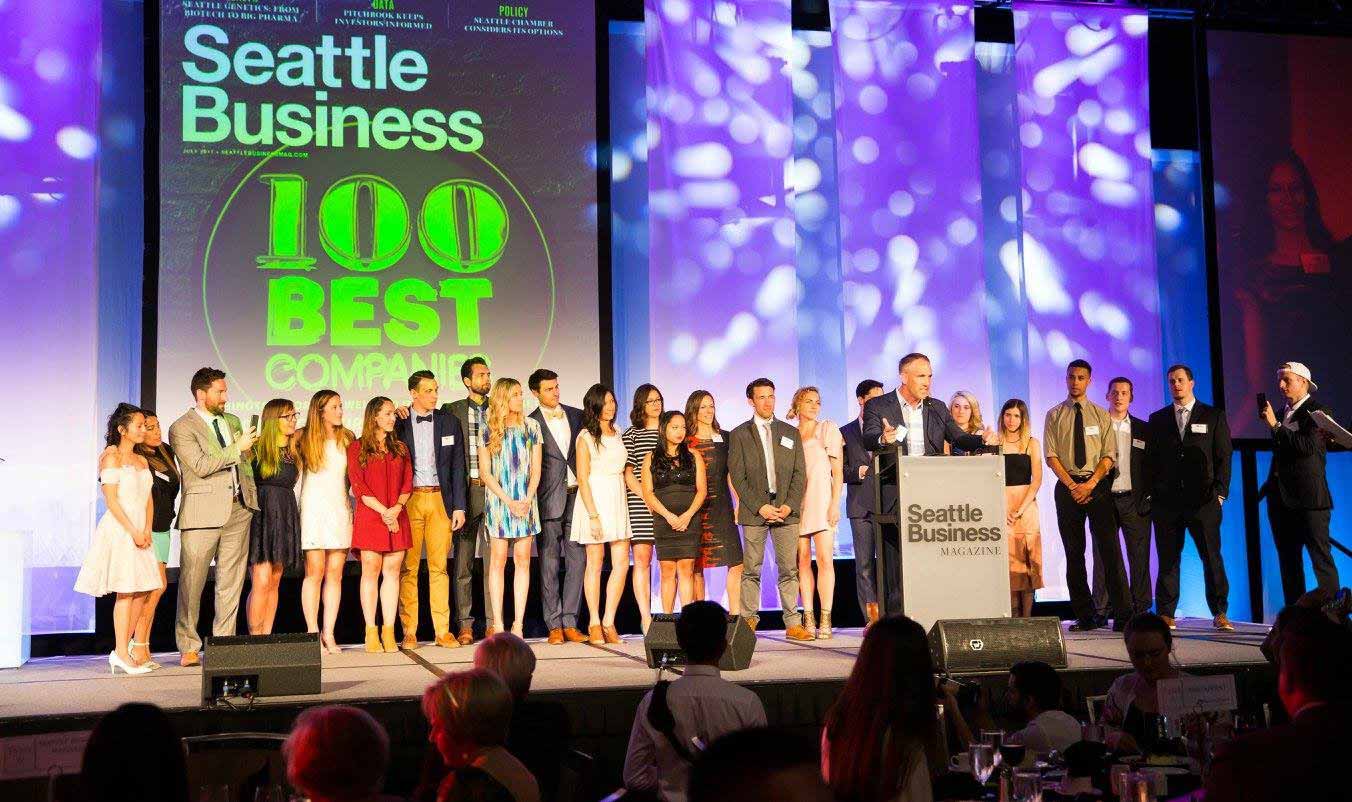 Our Awards
We've been honored to be distinguished by Seattle Business Magazine's Best Companies to Work For, coming in at number three in the Small Business category.
We also have numerous doctors in Seattle Metropolitan Magazine's Top Docs, and we were named the Happiest Organization in Medicine & Health by TinyPulse, among other humbling awards, including:
• 2023 – Dr. Kim Delen-Briones (Green Lake) Seattle Met Top Doctor  
• 2023 – Dr. Bart Hand (Green Lake) Seattle Met Top Doctor
• 2022 – Washington Magazine Top Doc
• 2022 – Seattle Met Top Doctor
• 2021 – Seattle Met Top Doctor
• 2020 – Seattle Met Top Doctor
• 2019 – Happiest Culture: Health Care Organization (Tiny Pulse)
• 2019 – Seattle Met Top Doc
• 2018 – 3rd Best Place to Work in Washington State (Seattle Business Magazine)
• 2018 – Happiest Culture: Health Care Organization (Tiny Pulse)
• 2018 – Seattle Met Top Doc
• 2017 – 3rd Best Place to Work in Washington State (Seattle Business Magazine)
• 2017 – Seattle Met Top Doc
• 2017 – 7th Best Place to Work (Inc. Magazine)
• 2016 – 7th Best Place to Work in Washington State (Seattle Business Magazine)
We can't thank this community enough for your support and dedication to us. Our team is determined to keep the awards coming by always putting you first, listening to your goals, and empowering you to become the person you want to be, all while loving what we do and who we do it with. 
How Tangelo Chiropractic + Rehab Can Benefit You 
Our experienced Portland chiropractors and Seattle chiropractors in West Seattle and Green Lake have strong relationships with the community and their patients, promoting safe, natural pain management and a healthy lifestyle. 
We've seen firsthand how our team has complemented the lives of those we partner with. Whether your hope is to find comfort, outperform at your sport, or age confidently, we can be of benefit. 
The Tangelo Chiropractic Solutions
Our chiropractic services are designed to offer comprehensive care for a fully functioning body. We understand the relationship and connectivity within the body and between your body, mind, and spirit. 
The Tangelo team is prepared to administer an assessment of your movement to find where your injuries and imbalances are so that you can find complete balance. 
We utilize several chiropractic methods, including:
• Active Release Technique (ART) 
• Cupping 
• And others
Some of our certificates include:
• Certified Chiropractic Sports Practitioners (American Chiropractic Board of Sports Physicians)
• Primary Spine Practitioner (University of Pittsburgh School of Health and Rehabilitation Sciences)
• Instrument Assisted Soft Tissue Manipulation – Graston Technique and FAKTR Technique
• Functional Range Conditioning, Functional Range Release (Functional Anatomy Seminars)
• Fascial Movement Taping and Kinesiology Taping (RockTape)
• Dynamic Neuromuscular Stabilization
• Selective Functional Movement Assessment (SFMA)
The Benefits of Chiropractic and Physical Rehabilitation 
Proper physical function is vital to your movement patterns, comfort, balance, and posture. When areas of the spine or the musculoskeletal system are underperforming, others need to pick up their slack. This compensation can cause further injury and discomfort. 
Experiencing pain is the only way your body can tell you something is wrong. Listening is important. 
Your chiropractic and rehab team can provide you with numerous benefits, including:
• Increased comfort
• Education regarding movement 
• Postural support
• Improved athletic performance 
• Proper lifting techniques
• Sports-related guidance, including proper warm-ups and cool-downs, core strengthening, event training, and more
• Strengthening and corrective exercises
• Lifestyle guidance
• Stretching programs to improve flexibility and range of motion
• Enhanced focus and productivity
• Improved sleep quality and quantity
• And more
Our chiropractors and therapists are devoted to you and your unique needs and goals. What you want, we want. You have expectations to meet; we'd like to partner with you and prove that you can surpass them. Let our award-winning chiropractic team help get you from healing to thriving.  
Contact our chiropractors to learn more about who we are and what we do, or book with us today! We want to be in your corner, no matter where you are in your journey.